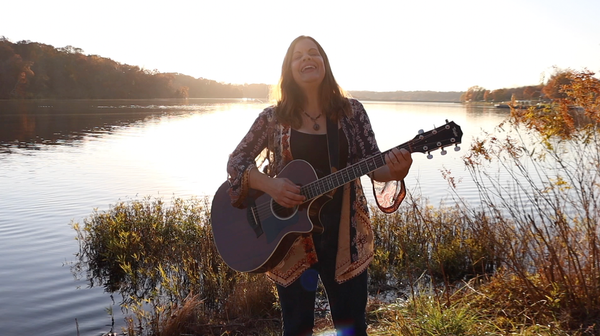 "Each time a girl opens a book and reads a womanless history, she learns she is worth less."  ~Myra Pollack Sadker, professor, author, researcher and activist 
As a young girl, I loved reading biographies of strong women. As soon as I got home from school with my order of paperback Scholastic books, I would dive into the lives of Elizabeth Blackwell or Harriet Tubman or Amelia Earhart. I would always ask myself—could I be that brave or daring or resilient? 
Many years later I was preparing a fundraising concert for Together Women Rise during Women's History Month. I hoped to write a song that would celebrate strong women and invite singing. Once I took off with the line, "women who walked on water", it was a challenge to choose which women to feature. I initially used first names to maximize space, thankful that "Jane" could be paired with Goodall, Austen or Addams. Ultimately, though, I added last names for clarity. I'm quite sure my song could be at least 30 minutes long with name after name. 
Each of us stands on countless shoulders. 
Who's on your list? Which women have inspired you the most as they changed the course of history, pioneered in their field, created something new, advocated for others, and used their voice? Your list may be full of famous or only-famous-to-you women. History is full of unnamed, unaccounted-for heroines. 
"We need to reshape our own perception of how we view ourselves. We have to step up as women and take the lead." ~Beyonce 
So, let us sing the praises of strong women, speak their names, and give thanks for their impact. And let us do the best thing—emulate their courage and keep their impact alive. 
For even more women's history content, go to: https://joyzimmermanmusic.com/women-who-walked-on-water 
With gratitude and hope, 
Joy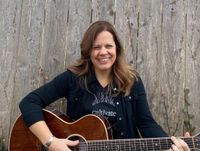 Joy Zimmerman is a folk & acoustic roots singer-songwriter with a soulful voice and thought-provoking lyrics that light up her music. You'll hear echoes of your own journey in Joy's songs of hope, resilience and humor. At home on guitar and violin, Joy's bound to add a fiddle tune or two along the way. Joy's most recent album, The Canvas Before Us, debuted at #8 on the FAI Folk Chart.