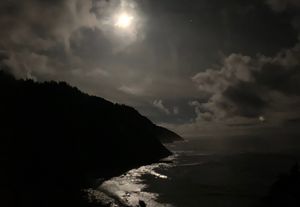 I'm currently writing a song called "Not Enough Time in a Lifetime", but I haven't had enough time to finish it. Seriously. 
When your head hits the pillow, do you usually feel your day was well spent? 
Do you find peace knowing you did all you could do in that day? 
Do you rest well knowing your mistakes were growing opportunities? 
If you answered yes to these questions, I'll definitely have what you're having!  
My perfectionism and insatiable drive sometimes catch up with me at night. I wish I had accomplished more, and I wish I had done it all better. This is not a recipe for peace in anyone's book. 
Over time I've learned to be somewhat easier on myself. I've worked on being more compassionate with my striving. I've tried to reframe my failings, but the struggle is real. 
I wrote "Evensong" to remind us of the power of gratitude and the beauty and connection that surround us. 
We are held deeper than we know
Beyond all that's spoken below
Even when we lose our place in the sun
And our wounds won't let us go
We have offered ourselves to this day
At the closing of each day
I will count what's swept away
And give thanks for the love that remains
I know challenges begun and songs that will be sung
While the beauty endures and awaits
The beauty endures and awaits 
A couple of weeks ago I got to see Heart perform again. Ann and Nancy Wilson and their band blew me away. Have you ever seen them live? These pioneering women are still rockin' it like crazy.  
I take heart in Ann Wilson's words…"What's important to me is love, especially that. What's important to me is growing and evolving. But ultimately, what's important to me is being real and being authentic. I've spent enough time in my life holding poses, playing roles." 
Here's to being real and authentic—growing edges and all, 
Joy 
P.S. This live version of "Evensong" with Jimmy Dykes is completely acoustic at the Johnson County Old Courthouse in Warrensburg, Missouri. 
P.P.S. The second video is the full-band version from my album, "Say My Name" recorded at Weights and Measures Soundlab in Kansas City.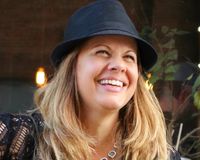 Joy Zimmerman's soulful vocals and original music dance effortlessly from poignant to hilarious to compelling to joyful -- round-trip guaranteed! With folk rock as a springboard, Joy dives into the everyday and the extraordinary. A touring musician based in Kansas City, Joy is a voice of authenticity, hope and joy. 
Joy's songwriting awards include an American Songwriter Lyric Contest Honorable Mention and ten Walnut Valley Festival NewSong Showcase wins. She has recorded six albums - three in Nashville and three in Kansas City. Joy released To the Girl, her sixth album of original music in April 2019.  joyzimmermanmusic.com