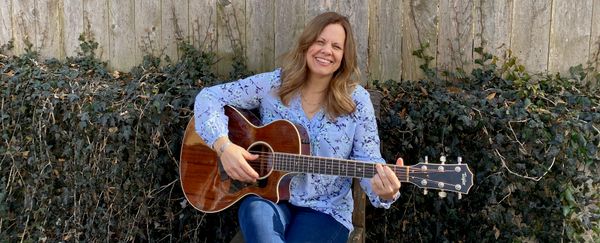 My word of intention for this new year is "gutsy." I originally toyed with "fearless" but decided that a certain amount of fear will be my companion if I'm living right.  Choosing gutsiness, I'm declaring "Hats Off to 2020!" 
"Do one thing every day that scares you." ~Eleanor Roosevelt 
Hillary and Chelsea Clinton's new book, The Book of Gusty Women: Favorite Stories of Courage and Resilience, features Eleanor Roosevelt and more than 130 inspiring women.  The Clintons say the most notable commonality among these women is fierce optimism. This optimism isn't naive, but rather based on determination and a practice of being brave and hopeful. 
Many of you sent me your words of intention for 2020, including "light", "openness", "new", "balance", "be bold," "ambition" and "perseverance". Words to live by. 
Sometimes we need physical manifestations of our inner shifts or commitments…like deciding to let our hair go gray, taking up skydiving or crochet, quitting a job we've outgrown or trying a dating app. 
In 2020 I'll be stepping further into my power and letting my songs take center stage. To mark this new chapter…this new year…this new decade, I'm taking my hats off for a while. I need some newness, some freshness and more freedom. 
One exciting but scary leap will be a new venture into live recording on March 6th. Ryan Dugan will join me on acoustic guitar and Jake Wheeler on upright bass at Knuckleheads in Kansas City. I'll be sending out more information about this new live CD and other adventures soon. 
As always, I'm so grateful you're part of the team. 
Here's my first very short subject video—a "talkie", as it were.
Wishing you lots of newness and some fierce optimism too, 
Joy 
"The scariest moment is always just before you start. After that, things can only get better." ~Stephen King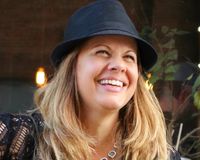 Joy Zimmerman's soulful vocals and original music dance effortlessly from poignant to hilarious to compelling to joyful -- round-trip guaranteed! With folk rock as a springboard, Joy dives into the everyday and the extraordinary. A touring musician based in Kansas City, Joy is a voice of authenticity, hope and joy. 
Joy's songwriting awards include an American Songwriter Lyric Contest Honorable Mention and ten Walnut Valley Festival NewSong Showcase wins. She has recorded six albums - three in Nashville and three in Kansas City. Joy released To the Girl, her sixth album of original music in April 2019.  joyzimmermanmusic.com