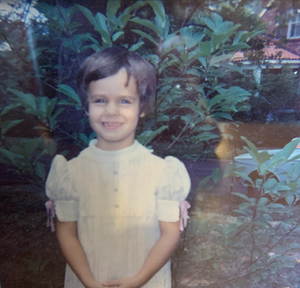 Five-year-old me is rocking back and forth on her heels. All dressed up, I am waiting to meet Santa Claus for the first time. The line for the elevator at this department store in downtown St. Louis is long. My mom, little sister, family friends and I see the doors open. I run. 
This early memory is mostly a slide show with just a few slides. What happens next, though, is a movie reel. I make it into the elevator just before the doors close. As the elevator starts to ascend, I sink with the realization that I'm alone in uncharted waters. 
A well-coiffed woman with kind eyes sizes up the situation. She takes my hand, assuring me that she will accompany me back to my family. 
During this pandemic, the elevator doors have closed. We are filled with fear and anxiety…losses are all around…the future is uncertain…our moorings have shifted…suffering is real. 
And still we are found…we are connected to the known and unknown…acts of kindness are all around…bravery is real. 
I've heard that the brilliant Townes Van Zandt wrote "If I Needed You" while he slept. He found the song the next morning in the notebook by his bed. In another account, he wrote it all down as soon as he awoke. 
Van Zandt died far too young from alcoholism and medical complications. The darkness he knew from addiction and loss coexisted with the beauty of love and music. From that connection, he wrote this song in his sleep. A song with a profound question and a profound assurance. 
No matter what your spiritual practice, spring has arrived, Passover is being celebrated, Easter is here, Ramadan will soon begin. All traditions mark suffering and renewal. 
Whatever your sources of light, summon them. 
Whatever your memories of hope, call them up. 
Whatever your times of resilience, live them now. 
Love and light to you, 
Joy 
P.S. Loop and Lill in Verse 2 are his parakeets. 
P.P.S. This song, recorded live at Knuckleheads in Kansas City, will be on my forthcoming album, Shed a Little Light: Joy Zimmerman Live.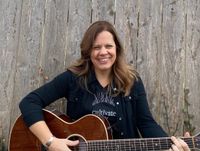 Joy Zimmerman's soulful vocals and original music dance effortlessly from poignant to hilarious to joyful -- round-trip guaranteed! With folk rock as a springboard, Joy dives into the everyday and the extraordinary. A touring musician based in Kansas City, Joy is a voice of authenticity, hope and joy. 
Joy's songwriting awards include an American Songwriter Lyric Contest Honorable Mention and ten Walnut Valley Festival NewSong Showcase wins. She has recorded six albums - three in Nashville and three in Kansas City. Joy's most recent release is To the Girl.  joyzimmermanmusic.com