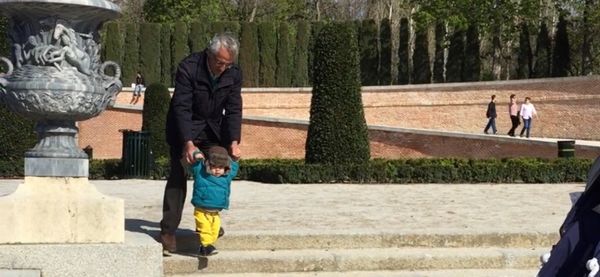 Isn't this a fabulous premise? A noted author travels far and wide to thank his mentors by preparing beautiful, home-cooked meals of thanksgiving. He shares each "pilgrimage of gratitude and generosity" with a mentee or two, thereby widening the circle of wisdom. 
The Traveling Feast: On the Road and At the Table with My Heroes details fourteen of Rick Bass' pilgrimages. He takes great care to create gourmet meals and receives much nourishment in turn. With the backdrop of Bass' recovery from a divorce and his visits to wise, sometimes terminally ill mentors, the book is filled with keen observations about writing and life. 
Just as your checkbook chronicles your priorities, the list of people you admire speaks volumes. Who are your mentors? Have you thanked them? If they are deceased, do you pause to remember their impact? 
We find ourselves now in the darkest days of the year. The winter solstice is upon us. When we need it most, the holidays arrive with their underlying message of hope and light. 
And as Melody Beattie has said, the power of gratitude can unlock the fullness of life and turn a meal into a feast. 
When I set out to write my first holiday song, I began with my most treasured gifts…ones that cannot be wrapped, ones that need to be shared. Unconditional love, peace-filled days, forgiveness, hope, light in the darkness. 
May you know the gift of love along the way 
May you share the gift of peace this day 
May you find the gift of hope to give away 
May you spread the gift of light we pray 
A couple of years ago, I invited friends to send photos of hope and light in their lives. May their varied images illuminate The Gift of Light for you today and in the coming year. 
Do those you are feasting with this holiday season know of your gratitude? Who do you need to thank today? 
Wishing you peace, 
Joy 
P.S. I love, love the gospel choir on this song led by Mark Kibble of Take 6! I'll explain more about that amazing Nashville experience in a future blog. 
P.P.S. Sheet music will be available soon for many of my spiritual songs. Stay tuned.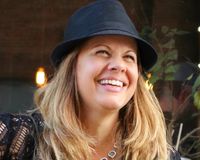 Joy Zimmerman is a soulful singer-songwriter known for compelling vocals, inventive songs, and captivating performances. A traveling musician based in Kansas City, Joy is currently working on "To the Girl", her sixth album of original music.  Joy is a multi-instrumentalist whose eclectic music might be best described as folk rock with extra helpings of other favorite genres. 
Joy's songwriting awards include an American Songwriter Lyric Contest Honorable Mention and eight Walnut Valley Festival NewSong Showcase wins. She has recorded three albums in Nashville and two in Kansas City. 
More information available at joyzimmermanmusic.com