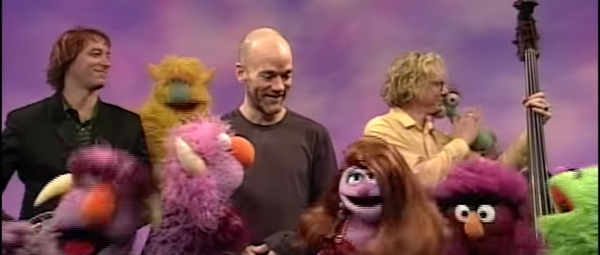 Note by Note: The One I Love | No. 12 | 4.1.19 
Do you cringe when you hear a favorite song turned into elevator music or a dance mix or sung by the Chipmunks or Weird Al? Or do you enjoy it? Many of us feel protective of the songs we love. The original performances and the arrangement feel sacred. 
But sometimes we welcome a re-fashioning…a different singer, perhaps in a different tempo or genre, perhaps changed to an instrumental rendition. Swapping a female for a male singer or vice versa might lead us to a new experience of the lyrics. An instrumental version might amplify the beauty of the melody. 
Whether such changes enhance or detract from the original song is your call, of course, since music is completely subjective. 
If you like mixing it up, you might want to check out SecondHandSongs (www.secondhandsongs.com) which has catalogued 85,987 originals and 694,166 covers. This website invites you to "Discover the Original" and "Listen to the Cover" with a link to both. For example, you can compare "Respect" by Otis Redding with Aretha Franklin's version. 
I also found a listing of the 100 Greatest Cover Songs and Remakes on the web. Such a list can lead you to discover that a classic was first released (and maybe written) by someone you have never heard of. 
Taking on the challenge of remaking a favorite song, here's my version of R.E.M.'s "The One I Love". My son, Ryan Dugan, joined me in this entirely different vibe as different (younger) versions of ourselves: 
What two (or three) versions of the same song do you enjoy? Can you imagine one of your favorite songs in a new tempo or genre? 
Here's to originality and evolution! 
Joy 
P.S. Speaking of R.E.M., have you ever seen this Sesame Street retake of "Shiny Happy People"? 
P.P.S. Speaking of Sesame Street, might I also suggest "Letter B"?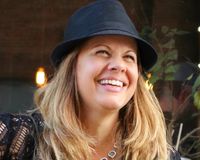 Joy Zimmerman is a soulful singer-songwriter known for compelling vocals, inventive songs, and captivating performances. A traveling musician based in Kansas City, Joy is releasing "To the Girl", her sixth album of original music on April 5, 2019.  Joy is a multi-instrumentalist whose eclectic music might be best described as folk rock with extra helpings of other favorite genres. 
Joy's songwriting awards include an American Songwriter Lyric Contest Honorable Mention and eight Walnut Valley Festival NewSong Showcase wins. She has recorded three albums in Nashville and three in Kansas City. 
More information available at joyzimmermanmusic.com