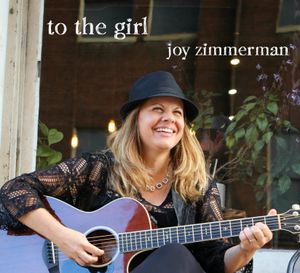 "Art is how we decorate space, music is how we decorate time."  ~Jean-Michel Basquiat 
While still a novice at guitar and solo singing, I wrote "To the Girl" to my younger self. I felt an overwhelming desire to tell my little girl self that all would be well somehow. The song poured out-- using all the guitar chords that I knew. 
At the time I was in the midst of many struggles…unaware, of course, of the mighty struggles that lay ahead. Still, I knew that all roads had led to that moment. Playing in a band, songwriting, and combining social work with music had opened new pathways. I felt lit up. I wanted that little girl to know.   
"To the Girl" is the title track of my new album to be released on April 5th and debuted on April 11th. Its songs celebrate love, taking chances, the wisdom of time, and finding your passion. I can't wait to share them with you. 
I wonder which songs will speak to you… 
What would you say to yourself as a child if you had a chance? Where are your roads leading? 
All the best to you—with gratitude, 
Joy 
P.S. We wanted to bring you into the studio, so Linda made two videos. The first one focuses on the sounds of the recording process and the second one on the people who made it happen! 
Recording video: The Sounds of Music
Recording video: In a Minute and a Half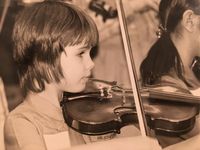 Joy Zimmerman is a soulful singer-songwriter known for compelling vocals, inventive songs, and captivating performances. A traveling musician based in Kansas City, Joy is releasing "To the Girl", her sixth album of original music on April 5, 2019.  Joy is a multi-instrumentalist whose eclectic music might be best described as folk rock with extra helpings of other favorite genres. 
Joy's songwriting awards include an American Songwriter Lyric Contest Honorable Mention and eight Walnut Valley Festival NewSong Showcase wins. She has recorded three albums in Nashville and three in Kansas City. 
More information available at joyzimmermanmusic.com