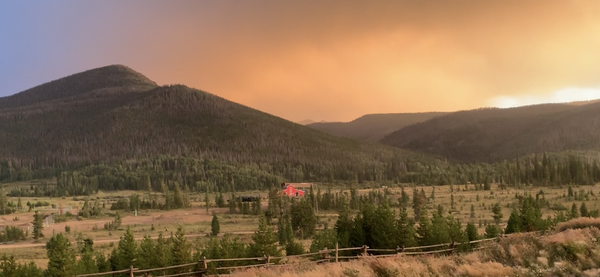 When we begin a new job, marriage or friendship or join a band or a book club or move to a new city, we usually don't spend much time imagining how it might end. Thankfully we jump in, head and heart first. 
But sometimes endings do come. Change, the curse and opportunity of being human, is inevitable. 
I had never lost a friendship until my divorce and our bitter church split, both of which occurred during the same season. This particular blend of devastation left me sobbing on the floor and sleeping in my coat. This particular blend of sorrow left unanswered, unresolved questions. 
As I began to emerge, I noted what we all know after deep loss--we are forever changed and forever grateful. 
"Growing apart doesn't change the fact that for a long time we grew side by side; our roots will always be tangled. I'm glad for that." ~Ally Condie 
As I began to emerge, I wrote "When You Are Gone to Me". Riva Capellari, my voice teacher at the time, helped me envision the journey of this simple lament. After the initial shock, you wrap yourself around the extent of your loss and then find your way forward with the losses and gifts woven into your fabric. 
How have you survived deep losses? Has your sorrow coexisted with gratitude? 
I am thankful for you, 
Joy 
When You Are Gone to Me
P.S. Dave Hoffner, a stellar pianist in Nashville (One of his claims to fame is the piano part on Michael Martin Murphey's hit song, "Wildfire"), recorded this song with me. The experience was unforgettable. 
P.P.S. The footage for this video is from Oregon and the YMCA of the Rockies Snow Mountain Ranch in Colorado where my son Connor is spending a gap year.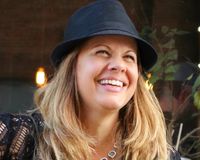 Joy Zimmerman's soulful vocals and original music dance effortlessly from poignant to hilarious to compelling to joyful -- round-trip guaranteed! With folk rock as a springboard, Joy dives into the everyday and the extraordinary. A traveling musician based in Kansas City, Joy is a voice of authenticity, hope and joy. 
Joy's songwriting awards include an American Songwriter Lyric Contest Honorable Mention and ten Walnut Valley Festival NewSong Showcase wins. She has recorded six albums - three in Nashville and three in Kansas City. Joy released To the Girl, her sixth album of original music in April 2019.  joyzimmermanmusic.com